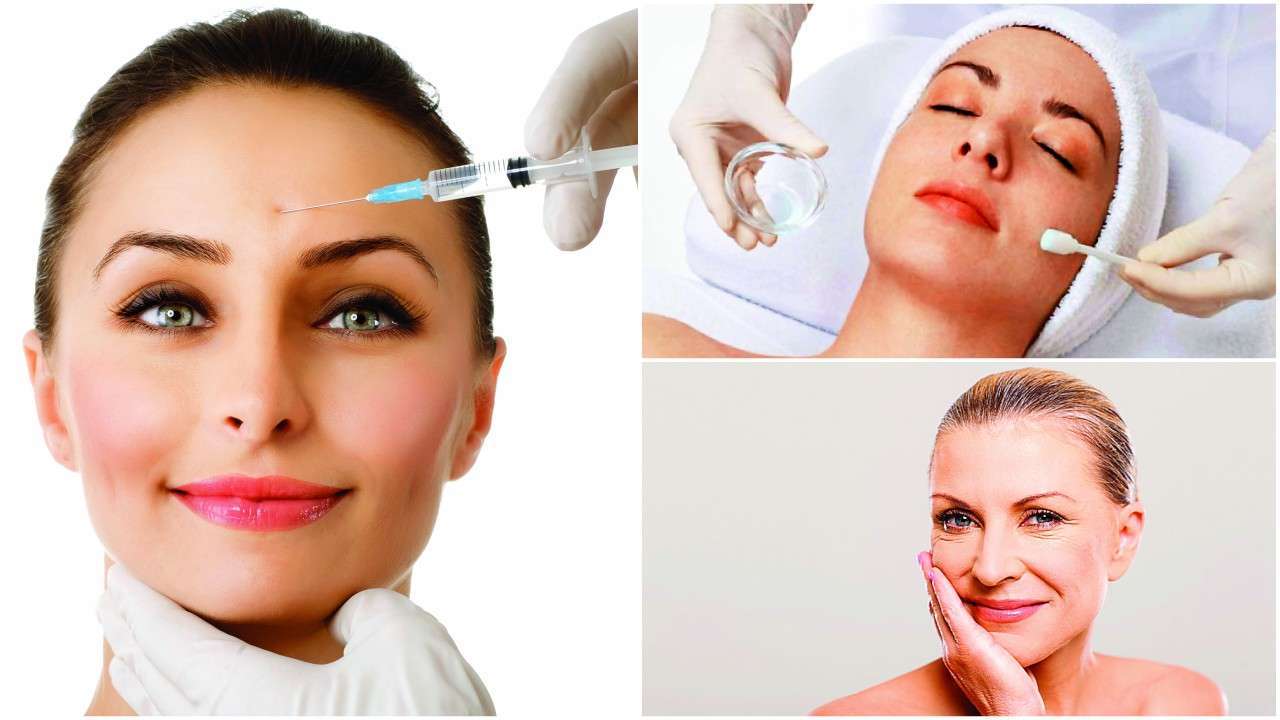 Whether attending weddings, year-end parties or simply getting some vacay time, most people have a chock-a-block social calender this time of the year. And with the number of photographs being taken, more men and women are willing to go under the knife or get injectables to look all spruced up for holiday parties.
Surgical and non-surgical options
There is definitely an increase for cosmetic surgery procedures towards the end of the year, as most patients want to ring in the new year looking their best, explains  Dr Sameer Karkhanis, cosmetic surgeon, Centre for Cosmetic and Reconstructive Surgery. "For quick fixes for a new year party or a wedding, most people resort to non-surgical procedures which result in tightening of the face. Men and women also opt to volumise the face with fillers which last between six months to a year plus. These can be used to mimic a facelift in men and women who have very early signs of ageing by filling in the lines and supporting the sagging tissues of the face," he says. Surgical facelifts are more popular with international patients who fly in during the holidays. "This involves surgically tightening the underlying SMAS (facial muscle) along with the loose skin which sags over time due to age and gravity. It helps turn back the clock by 10-15 years," he adds.
Lunch hour procedures in demand
Today more people want quick and risk free treatments that show visible results. Dr Banwarilal Jangid, dermatologist, SkinQure, says one of the most common procedures is chemical peels so that the skin looks more radiant and refreshed for a week. "One should treat all the skin layers effectively and that's why Ultracel like treatments plays a vital role in such indication. It does not have any downtime. It gives a 'Cinderella effect' immediately and also lasts for a long time," he adds.
Instant results
Everyone wants to look good for significant occasions. There are various treatment options. Dr Neha Mittal Batra, cosmetic physician, Dermaworld Skin and Hair Clinic, mentions there are laser treatments that can be done to improve the texture and quality of your skin, tighten skin and reduce pigmentation. "These treatments are Q switch laser-based treatments which help in controlling oil on your skin, correction of open pores, rejuvenating your face and reducing tanning and pigmentation on your face. There's also the Silhouette Soft threads lift treatment, which is a non-surgical procedure that uses dissolvable sutures (threads). It helps to redefine your jawline, lift your sagging face and contour it by using a minimally-invasive technique. Dermal fillers  are popular. Men are looking for procedures to achieve sculpted cheeks and a prominent square chin," she adds. Dr Jamuna Pai, cosmetic physician, founder, SkinLab says liposuction is in demand for those who want to look slim and blepharoplasty to remove fat or excess skin around the eyes. People are always on the move and want instant results, she says.